PRODUCT
Booster unit
Create Customer value through innovative system Engineering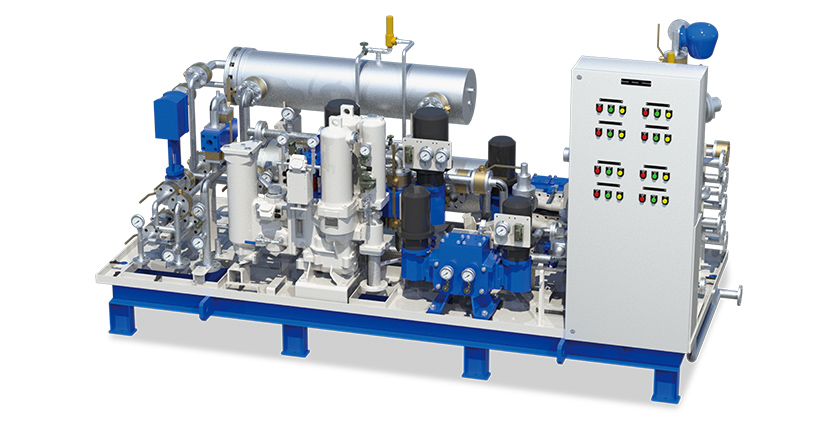 Overview
MnSi Fuel Supply Booster Unit and Purifier Unit can enhance the efficiency and performance of main engine by keeping fuel temperature, pressure and viscosity in best conditions, which contribute to the excellent productivity for ship and plant operation.
Main Components and Options
Item
Components
Options
CV - 01
3-Way HFO/MDO Change - over Valve
Local ( Manual )
Remote ( Air / Electic )
Automatic ( Temp & Time )
P - 01 / 02
Supply Pumps
FQ - 1
Flow Meter
Volume
Mass
T - 01
Mixing Vessel
P - 03 / 04
Circulating Booster Pumps
H - 01 / 02
Heaters
Steam
Electric
Thermal Oil
V - 01
Viscosity Control System
Local Controller
Remote ( ECR )
F - 01
Automatic Filter
10 / 25 / 34 / 50μm
By-Pass Manual Fiter
Indicator Filter
P - 05
MDO Pump
Electric Motor
Air Motor
SP-01/02
Purifier
Selfjector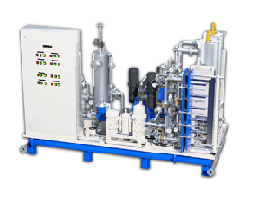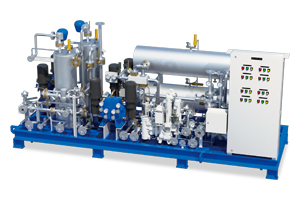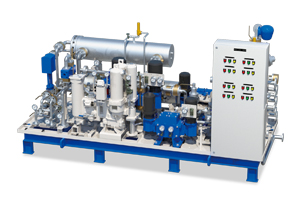 Benefits
Availability of engine room space by compact size
Simple and easy installation by compact structure and all nozzle connections in bottom plate
Easy operation and maintenance by optimal layout.
Quality
High reliability and safety by quality key components and 3D design
Complete functional test and commissioning at shop as well as Onboard.
Application
Diesel engine fuel oil operation for Power and Marine application.